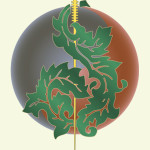 Acupuncture, $70 first session (60-75 minutes), $50 per re-visit (45-60 minutes)
Health assessment, Acupuncture combined with other therapies (Chinese massage, Cupping, Guasha, TDP lamp, Chinese herbs, herbal teas) needed for the treatment of your health issues.
Our acupuncture services are covered by most insurance companies (if not all), including Blue Cross, Great West Life, Manulife, Sun life, Green Shield, to name a few.
BBC documentary video–The Science of Acupuncture

We use a combination of the following therapies: Acupuncture, Tuina (Chinese massage), Cupping, Guasha, TDP lamp, Chinese herbs, herbal teas.
---
We are specialised in the treatment of the following conditions:
•   Anxiety & Depression
•   Arthritis, Tendinitis, & Joint pain
•   Asthma & Allergies
•   Auto Injuries
•   Bladder and Kidney Infections
•   Cardiac Palpitations (Irregular Heartbeat)
•   Chronic Fatigue Syndrome
•   Common Cold & Influenza
•   Degenerative Disk Disorders
•   Diet, Nutrition, & Weight Control
•   Fibromyalgia
•   Headaches & Migraines
•   Hypertension (High Blood Pressure)
•   Indigestion, Gas, Bloating, Constipation
•   Insomnia
•   Menopause Symptoms
•   Musculoskeletal pain
•   Nausea
•   Orthopedic Conditions
•   Pain – other kinds
•   PMS & Menstrual Irregularity
•   Sports Injuries
•   Tension / Stress Syndromes
•   Tinnitus
•   Work Injuries
See a detailed list of conditions can be treated here.